AudioUK Managing Director Will Jackson looks back on an unprecedented year for our sector.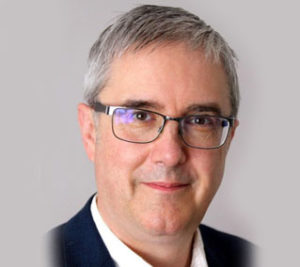 It goes without saying that 2020 has been an extraordinarily challenging year for everyone. But it's testament to the flexibility of radio and audio, and the creativity and resilience of production companies, that radio stations stayed on air throughout, podcasts and audiobooks continued to grow, and listeners were still able to hear the familiar content they enjoy so much.
AudioUK is justifiably proud to represent such an incredible sector. In these difficult times, we've achieved a number of significant outcomes: working with Government to create guidance for continuing production safely; contribute the findings from our April coronavirus survey to a major report on COVID-19's impact on the creative industries; encouraging the BBC to maintain commissioning wherever practical; working on the Audio Content Fund's coronavirus support round to quickly distribute £400,000 of funding for production companies; and helping to create the Audio & Radio Emergency Fund which has now distributed over £75,000 to over 150 freelance colleagues in hardship.
Our Audiotrain scheme moved online with brilliant courses and masterclasses ranging from remote recording to mental health. And last month we reinvented the Audio Production Awards as an audio-led online event, so we were able to recognise incredible production from the last twelve months.
It's been quite the ride. And there's plenty more to do as 2021 gets underway, such as continuing to work on the diversity of the sector, negotiating new BBC Terms of Trade, engaging with Ofcom and Government reviews of public service broadcasting and campaigning for further support for the sector such as tax breaks. And we're partnering with The Podcast Show, a major new event scheduled for July in London.
We'll also continue to share business opportunities and update our members on new developments.
I'd like to place on record my thanks for such hard work throughout the year to the AudioUK secretariat of our Policy & Comms Adviser, Tim Wilson; Legal Counsel, Paul March; and Administrator Kim Mason. Also to our Audiotrain manager Caroline Elliot, and APAs producers Nicci Holliday, Sophie Cantopher and Geoff Jein. And to the members of the AudioUK Board who give up their time on a voluntary basis to help grow the sector, led by our Chair Kellie While.