Welcome to Audiotrain, the skills, training and mentorship programme to help audio production professionals get to the next level.
Whether it's learning advanced microphone techniques or finding out how to build a business, we aim to help equip you with the skills you need to be a success in the growing audio production sector. 
Creative Careers in Audio 
For young people considering a career in audio, we have created a Careers in Audio Production page, including some example job roles.

To join our mailing list and get news of new courses, masterclasses and more, please send your email address and name to:
AUDIOTRAIN WEBINARS & TRAINING MODULES
Audiotrain runs a range of training courses and skills sharing webinars. Sign up to be on the Audiotrain mailing list for information on these. To be added, please send your email address and name to headofdigital@audiouk-mail.org.uk 
4th December, 2-3pm
Ever thought that you are taking part in a three act play called 'Pandemic'?
Currently we are in Act 2 and trying to make sense of our lives in lockdown and looking forward to Act 3 which will hopefully lead to a more normal, sociable, productive and imaginative working life.
Naomi Harvey, from Team Human, examines what we are facing and explores how we can keep mentally and creatively well. Using her experience as a creative producer and running mental health awareness courses, she presents a pre-Christmas webinar with ideas and strategies to maintain our resilience during these challenging times.
We will also be running a networking event via zoom after the webinar for anyone who would like to join in. Let's share ideas and knowledge.
Free
Maximum 100 people
Book here.  
9th, 16th and 23rd January 2021, 10-11.30am
Multi-Award winning Executive producer Alison Vernon-Smith, formerly working in BBC Comedy and now Director of Yada-Yada, together with Creator of Clare in the Community writer Harry Venning, are running this three part comedy writing course.
1) The Set up 9th January 1000-1130
Exploring the rules of sitcom and the difference between sitcom and comedy drama; creating comic characters; the importance of set-up and creating strap lines/pitch.
2) What is the story. 16th January 1000-1130
This session cover the plot and the difference between plot and story; creating a sub plot and scenes – what should be in them.
3) Structuring an episode 23rd January 1000-1130
The final session covers writing dialogue; structuring an episode; what's a joke and, how to get your script in front of someone.
£90 + VAT
Maximum 16 people
Book here.  

PREVIOUS AUDIOTRAIN WEBINARS AVAILABLE TO VIEW
You can find video recordings of previous Audiotrain webinars here.

Take control of your media career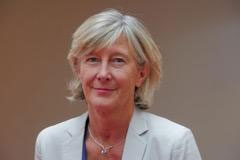 … with Caroline Elliot and the Audiotrain Career Development Scheme 
Specialist media training company Quattrain is offering one hour  'one to one' sessions that will focus on your requirements. The sessions in person depend on location.  Caroline Elliot is an experienced business coach with a background in broadcasting, a range of contacts across the industry and an extensive knowledge of the media. Find out more here.  


Arrange an Audiotrain course
We hope you find something which inspires you and if you are a production company wanting to lay on your own course, then please do get in touch and we will work with you to develop, arrange and market it to our membership and the wider production community.

Audiotrain Aims and Objectives
> To provide affordable quality training in a range of audio skills

> To promote skills sharing across the sector, including radio, podcasting, audiobooks and all forms of audio production

> To encourage new entrants and offer opportunities for networking, collaboration and partnership

> To encourage networking, collaboration and partnership across the sector.

> To promote diversity in audio production

> To be accessible to all those working in the UK Audio sector
Audiotrain is a scheme run by AudioUK Events, which is a trading name of Audio Producers Events Ltd. Registered number 6614180 in England and Wales. Regd office Unit 2, Olympic Court, Boardmans Way, Whitehills Business Park, Blackpool, FY4 5GU. Audiotrain was set up by AudioUK, the trade association for UK audio production companies

Friends of Audiotrain
Thank you to our supporters, who provide backing for us to run the Audiotrain programme. If you would like to support Audiotrain then please contact Caroline.elliot@me.com