Welcome to Audiotrain, the skills, training and mentorship programme to help audio production professionals get to the next level.
Whether it's learning advanced microphone techniques or finding out how to build a business, we aim to help equip you with the skills you need to be a success in the growing audio production sector. 
Creative Careers in Audio 
For young people considering a career in audio, we have created a Careers in Audio Production page, including some example job roles.
Diversity 
Audiotrain is also committed to encouraging diversity in all of its forms and this very much feeds into how we plan our sessions and the contributors we choose. You can find out more about AudioUK and diversity here.

To join our mailing list and get news of new courses, masterclasses and more, please send your email address and name to:
AUDIOTRAIN WEBINARS & TRAINING MODULES
23rd June, 6-7pm
This is your opportunity to ask the questions you have always wanted answered about the Independent audio production sector.
How does it work? How do you get a job and what should you put on a cv? Podcasts, Radio programmes – what ideas are they looking for? Which companies specialise in what types of output? What are the roles in the organisation and what should you be paid?
To answer your questions from a range of award-winning indie companies are Mel Harris, Managing Director of Sparklab productions; Bernard P. Achampong Founder and Director of Unedited and Richard Berry, Director of Loftus Media. Hosted by Leona Fensome, Co-Founder and Executive Producer at Inkslingers Media.
You can send questions in advance to caroline.elliot@me.com or just ask them on the night. Joining details will be sent on sign up.
Cost: FREE
(Voluntary donations of either £5 + VAT, £10 + VAT, or £15 + VAT are also available – Audiotrain maintains the low fees through the generosity of its supporters so please give what you can if you are able).
Book here.
(NB: You will need to register on zoom as well to access the webinar)
Trade Secrets with the multi-award-winning team – Performing Artist and Podcaster George the Poet & Producer Benbrick 
29th September, 6-7pm
At last year's APA's, George and Benbrick won Best Podcast, Best Arts Producer, Best Speech Presenter and Best Podcast Producer and at this year's ARIAs they continued their award winning record.
As the awards season starts again, they will share their tips and inspirations, and talk about the skills and the lessons they have learned along the way.
Their successful producer/presenter partnership began when composer Benbrick wrote the original score for George's podcast and Everyman Cinema called the live show "a mind-bending experiment with musical storytelling".
As well as sharing their thoughts about what makes an award winning show, they will be answering your questions.
COST: Pay what you can: £5, £10 or £15 (Audiotrain maintains the low fees through the generosity of its supporters so please give what you can). 
Book here.
(NB: You will need to register on zoom as well to access the webinar)

Audiotrain's cancellation policy:

Audiotrain does not give refunds if you have to cancel less than 7 working days before a training course, workshop, masterclass or webinar.

PREVIOUS AUDIOTRAIN WEBINARS AVAILABLE TO VIEW:
You can find free video recordings of previous Audiotrain webinars here.

Take control of your media career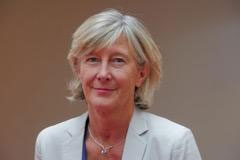 … with Caroline Elliot and the Audiotrain Career Development Scheme 
Specialist media training company Quattrain is offering one hour  'one to one' sessions that will focus on your requirements. The sessions in person depend on location.  Caroline Elliot is an experienced business coach with a background in broadcasting, a range of contacts across the industry and an extensive knowledge of the media. Find out more here.  


Arrange an Audiotrain course
We hope you find something which inspires you and if you are a production company wanting to lay on your own course, then please do get in touch and we will work with you to develop, arrange and market it to our membership and the wider production community.

Audiotrain Aims and Objectives
> To provide affordable quality training in a range of audio skills

> To promote skills sharing across the sector, including radio, podcasting, audiobooks and all forms of audio production

> To encourage new entrants and offer opportunities for networking, collaboration and partnership

> To encourage networking, collaboration and partnership across the sector.

> To promote diversity in audio production

> To be accessible to all those working in the UK Audio sector
Audiotrain is a scheme run by AudioUK Events, which is a trading name of Audio Producers Events Ltd. Registered number 6614180 in England and Wales. Regd office Unit 2, Olympic Court, Boardmans Way, Whitehills Business Park, Blackpool, FY4 5GU. Audiotrain was set up by AudioUK, the trade association for UK audio production companies

Friends of Audiotrain
Thank you to our supporters, who provide backing for us to run the Audiotrain programme. If you would like to support Audiotrain then please contact Caroline.elliot@me.com
Prager Metis – a top international advisory and accounting firm with over 100 partners and principals, more than 600 team members, and 23 offices worldwide.
For further information go to: https://pragermetis.com/uk-homepage/