Welcome to Audiotrain, the skills, training and mentorship programme to help audio production professionals get to the next level.
Whether it's learning advanced microphone techniques or finding out how to build a business, we aim to help equip you with the skills you need to be a success in the growing audio production sector. 
Creative Careers in Audio 
For young people considering a career in audio, we have created a Careers in Audio Production page, including some example job roles.

To join our mailing list and get news of new courses, masterclasses and more, please send your email address and name to:
AUDIOTRAIN WEBINARS & TRAINING MODULES
5th March, 2-3pm
Clare Hoban, Media Lawyer from Reviewed and Cleared, returns with a guide for podcasters and broadcasters through the thorny legal issues that crop up when investigating true crime. This talk will be a practical non legalistic look at how to keep content legally safe, from gathering evidence right through to broadcasting allegations.
Joining her will be Danielle Elkin, Associate Director at Tysers the leading media insurance brokers who will talk about why it is so important to make sure you are fully insured with your productions. Following a case in the USA delivery platforms are looking to production companies and podcast providers to carry the right insurance policies.
Cost £5 + VAT
Book here. 
If you have any special access requirements please email caroline.elliot@me.com with details.
Audiotrain Celebrates Women in Audio with a series of free lunchtime conversations
8th-12th March, 1-2pm (except for Thursday which is 11:30am-12:30pm)
To coincide with International Women's Day, Audiotrain brings you a series of lunchtime webinars with five exceptional women working at the top of their game in different parts of the audio world. Expect inspirational stories, ideas, skills, inside tips and life lessons and some of their favourite audio moments.
All the conversations take a very different perspective so sign up for as many as you can.
Monday – Kirsty Wark
One of the UK's most formidable and versatile journalists Kirsty Wark is best known as an anchor on BBC2's Newsnight but has recently made a triumphant "return to audio" as the presenter of The Reunion on Radio 4.
She joined the BBC in 1976 as a graduate researcher and produced radio programmes for BBC Scotland before moving to Radio 4's World at One and PM. Moving to television in 1983, she was one of the first television journalists to arrive on the scene when PAN AM Flight 103 was blown up in the skies above Lockerbie and two years later, she locked horns with Margaret Thatcher in a headline making interview.
In addition to current affairs experience, Kirsty presents arts and cultural programmes and has interviewed everyone from Harold Pinter to Madonna.
Kirsty has several major accolades to her name including BAFTA Awards for Outstanding Contribution to Broadcasting and Journalist of the Year. Kirsty will be in conversation with Louise Adamson.
Cost: FREE (a voluntary donation of £5 + VAT is also available)
Book here. 
Tuesday – Sangeeta Pillai
Podcaster, activist and speaker Sangeeta Pillai is the creator of Masala Podcast, silver winner at the British Podcast Awards and also a winner at Spotify Sound in 2018. The podcast, aimed at South Asian women, deals with sex, sexuality, shame, periods and other taboos.
She is also the creator of the Marsala Monologues a series of writing workshops and theatre shows in the UK and the USA as well as being the founder of the South Asian feminist network Soul Sutras. Sangeeta will be in conversation with Liza Ward.
Cost: FREE (a voluntary donation of £5 + VAT is also available)
Book here. 
Wednesday – Georgia Catt
A multi-award winning audio producer, Georgia Catt works for BBC Audio Documentaries and specialises in podcast and radio series that experiment with different methods of storytelling. She is best known for The Missing Cryptoqueen, a real-time investigation into a multi-billion dollar fake cryptocurrency and it's missing founder Dr Ruja Ignatova.
She also produced Two Minutes Past Nine, investigating America's far right in the run up to the 2020 presidential election, and Life Chances, the story of one inner city school and the troubling deaths of three of its pupils. Georgia started in production answering the phones at BBC Bristol, worked as a freelance journalist in Laos and joined the BBC in 2012. Georgia will be in conversation with Louise Adamson.
Cost – FREE
Book here.
Thursday – Stephanie Hirst
With over 30 years in the industry and 15 years hosting the biggest breakfast show outside of London on Capital Yorkshire, Stephanie now hosts The Stephanie Hirst Show in Leeds, alongside her unique Kitchen Belters DJ sets on Facebook which reach over a 100,000 views each week.
Starting her career aged 12 at Radio Aire, she secured an overnight show at the age of 16. She went on to host some of the biggest commercial radio shows in the UK, including the national Sunday top 40 show Hit40UK for 3 years.
Stephanie is a Fellow of the Radio Academy, former Chair of the Student Radio Awards & recipient of an Honorary Doctorate from Leeds Beckett University. Stephanie will be in conversation with Liza Ward.
(NB: Start time 11.30am)
Cost: FREE (a voluntary donation of £5 + VAT is also available)
Book here.
Friday – Vicky Clarke
A sound artist working with DIY music technologies and machine learning, Vicky Clarke makes innovative and exciting work including sound sculptures using electronics and human machine systems.
She's an award winning sound designer who is currently the artist in residence at the University of Manchester and is working towards producing her first album. She is at the cutting edge of where art and technology merge and will be demonstrating some of her work and techniques. Vicky will be in conversation with Caroline Elliot.
Cost: FREE (a voluntary donation of £5 + VAT is also available)
Book here.
Trade Secrets of a Sound Designer with Multi-Award winning Audio Artist Axel Kacoutié
Axel Kacoutié is a talented sound artist and poet. His unique style has featured on the BBC, Channel 4, Nowness and the Barbican and he is currently sound designer for the Guardian podcast. Over the years Axel has also created several sound and film productions for his own poetry and music passion projects. 
 
During this workshop he will be discussing the nature of his work, the tools he uses, his creative process and sharing some trade secrets about his approach to sound design.  
Axel is keen to know in advance of any questions you may have so if you have any please email them to caroline.elliot@me.com by 10th March.
Cost £5 plus VAT 
Book here. 
If you have any special access requirements please email caroline.elliot@me.com with details.
Trade Secrets – Thinking Outside the Box
9th April, 2-3pm
Jenny Sealey and Polly Thomas have worked together as co-directors of audio drama to create innovative and ground breaking drama for BBC Radio 4 and community radio, and they have pushed boundaries to find commissions for Deaf and disabled actors/writers/performers.
Polly is a producer with Naked Productions, and Jenny is artistic director of Graeae theatre and was co-artistic director of London 2012 Paralympic opening ceremony.
They come together to discuss how they have achieved these partnerships, the new talent that has been discovered, why it is so important to challenge assumptions and how rewarding when creatively you deliver something truly fresh and original.
There will also be time to get your questions answered so sign up now for this creative webinar.
Cost £5 plus VAT
Book here.
If you have any special access requirements please email caroline.elliot@me.com with details.
Selling Your Audio Ideas with Whistledown's David Prest
7th May, 2-3pm
Taking a brilliant audio idea and developing it into a proposal that will persuade commissioners or editors to buy it is something that every programme maker wants to get right. Whistledown, one of the UK's leading audio indie companies, is headed by David Prest who's seen hundreds of programme ideas accepted (and many more rejected).
In this webinar he shares his experience and gives insider tips on crafting and developing your idea into something that will make those buying audio stories, programmes and podcasts sit up and listen.
Cost £5 plus VAT
Book here.

Take control of your media career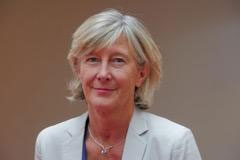 … with Caroline Elliot and the Audiotrain Career Development Scheme 
Specialist media training company Quattrain is offering one hour  'one to one' sessions that will focus on your requirements. The sessions in person depend on location.  Caroline Elliot is an experienced business coach with a background in broadcasting, a range of contacts across the industry and an extensive knowledge of the media. Find out more here.  


PREVIOUS AUDIOTRAIN WEBINARS AVAILABLE TO VIEW
You can find video recordings of previous Audiotrain webinars here.

Arrange an Audiotrain course
We hope you find something which inspires you and if you are a production company wanting to lay on your own course, then please do get in touch and we will work with you to develop, arrange and market it to our membership and the wider production community.

Audiotrain Aims and Objectives
> To provide affordable quality training in a range of audio skills

> To promote skills sharing across the sector, including radio, podcasting, audiobooks and all forms of audio production

> To encourage new entrants and offer opportunities for networking, collaboration and partnership

> To encourage networking, collaboration and partnership across the sector.

> To promote diversity in audio production

> To be accessible to all those working in the UK Audio sector
Audiotrain is a scheme run by AudioUK Events, which is a trading name of Audio Producers Events Ltd. Registered number 6614180 in England and Wales. Regd office Unit 2, Olympic Court, Boardmans Way, Whitehills Business Park, Blackpool, FY4 5GU. Audiotrain was set up by AudioUK, the trade association for UK audio production companies

Friends of Audiotrain
Thank you to our supporters, who provide backing for us to run the Audiotrain programme. If you would like to support Audiotrain then please contact Caroline.elliot@me.com