Welcome to Audiotrain, the skills, training and mentorship programme to help audio production professionals get to the next level.
Whether it's learning advanced microphone techniques or finding out how to build a business, we aim to help equip you with the skills you need to be a success in the growing audio production sector. 
Creative Careers in Audio 
For young people considering a career in audio, we have created a Careers in Audio Production page, including some example job roles.
To join our mailing list and get news of new courses, masterclasses and more, please send your email address and name to:
AUDIOTRAIN WEBINARS & TRAINING MODULES
Audiotrain runs a range of training courses and skills sharing webinars. Sign up to be on the Audiotrain mailing list for information on these. To be added, please send your email address and name to headofdigital@audiouk-mail.org.uk 
How to use the Reaper Audio Editing System from Basic to Advanced – with audio producer and experienced trainer Micky Curling.

Each session is £30 plus VAT. It is possible to do individual modules or all three. If you sign up for all three it is £80 plus VAT.  

Module 1 – Introduction to Reaper – 14th November 1000-1130
£30 plus VAT
Maximum 30 people

This session is for people who have experience of editing, but have never used Reaper before. This is aimed at people who currently use other systems for their editing (like Adobe Audition, SADiE, Pro Tools).

What is Reaper? How is it different to other editors? Why should I make the switch? An introduction to Reaper terms (tracks, media items, docker, etc) and a tour of the user interface. A demonstration of recording, editing and rendering audio. An explanation of how Reaper session files work and some best practices for keeping your files organised. 

Homework: Practice editing in Reaper. 

Module 2 – Advanced Editing in Reaper – 21st November 1000 – 1130
£30 plus VAT
Maximum 30 people

This session is for people who feel comfortable with Reaper and have potentially attended session 1. You will develop an understanding of advanced editing techniques, level control, mixing, the built-in effects plugins, defining regions and markers, and control over the rendering process.

Homework: Record, edit and render a simple 1-minute audio example. 

Module 3 – Jumping in to the deep end with Reaper 28th November 1000 – 1130
£30 plus VAT
Maximum 12 people (if this is oversubscribed it may be possible to run this module again at a later date)

This advanced session is aimed as a starting point for people who want to go deeper with Reaper. This is for documentary makers, sound designers, engineers and producers working at all levels of the industry. Reaper is an immensely powerful tool and no amount of training could convey the possibilities. This course will act as a Q&A to allow participants to develop a deeper understanding of the possibilities. At a minimum, we'll look at programming keyboard shortcuts and macros, utilising Reaper's many extensions, demonstrate some instrument and effects plugins and look at audio routing for advanced audio processing. This session will dynamically react to the participants. 
Book here.  
Meet the Commissioners with Spotify's James Cator, Head of Studios, UK and Rachel Simpson, Creative Lead for Spotify Studios
AudioUK members only – free 
November 20th 1400 – 1500
Find out what Spotify would like to buy from Independent Production companies by putting your questions to their commissioners. What creative ideas are they looking for, how do you approach them, what are they commissioning and what is their ambition for Spotify in the UK.  
PREVIOUS WEBINARS AVAILABLE TO VIEW
"How Do You Come Up With Your Ideas Then?" with David Prest of Whistledown Productions. Available to watch here.
"Remote Recording in Quality" Iain Betson of AV Resilience talks through the best methods and microphones for remote recording.  Available to watch here.  
"Top Tips For Surviving As A Presenter"   with BBC Radio 5 Live's Dotun Adebayo. Available to watch here.
"How to Market the F… out of your Podcast" with podcast and radio presenter Lance Dann. Available to watch here. 
"Essential Law For Podcasters", with Clare Hoban, Specialist Media Lawyer from Reviewed and Cleared. Available to watch here. 
"Fake News – Sorting the fact from the fiction"  with Rosie Bartlett, Specialist Digital Trainer,  Quattrain.  Available to watch here.
"Clearances, Copyright and Contracts for Podcast Creatives" with Nicola Hartley and Henriette Conway of Mint & Co. Available to watch here.
"Looking after your mental health" with occupational psychologist Fiona Dolton. Available here. 
"Remote mixing your radio programme, podcasts or audio content" with Mike Hally from Square Dog Media. Available to watch here. 
"Ten Tips For The Perfect Pitch" – with Alex Dalton, Partner Leading Ideas. Available to watch here.
"How to Turn Your Podcast into a Flash Briefing (and why you'd want to?)" – with Peter Stewart. Available to watch here.
"How to Monetise Your Podcast" with Christina Moore, Founder Don't Skip.  Available to watch here.
"How to use the BBC archive to create a richer programme or podcast" with Susannah Stevens and Mary McCarthy. Available to watch here. 
"Complex Audio Recordings" with Iain Betson. Available to watch here.
If you have found the webinars valuable we would appreciate a donation here.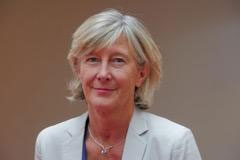 take control of your media career
… with Caroline Elliot and the Audiotrain Career Development Scheme 
"My session with Caroline helped to turn my career around. She helped me to recognise my skills and to have greater confidence in my CV. Within two weeks I had jumped from making 3 minute packages to having my first 25 minute documentary commissioned. The session gave me a wealth of ideas which I am steadily working through."  
It's a new decade, so is it time to think about your career in the Media, and where its going in the next few years?   The Audiotrain Career Development Scheme is there to support you whether you are at the start of your career, or you are little bit stuck and don't know where to go next or if you have had years of experience but you want to think through your own personal development. 
You can review your cv, increase your chances of promotion, improve your motivation and job satisfaction.   
Specialist media training company Quattrain is offering one hour  'one to one' sessions that will focus on your requirements, have as many or as few as you like –  each session via Skype is just £60 and in person face to face £65 [plus 20% VAT].  The sessions in person depend on location.  Caroline Elliot is an experienced business coach with a background in broadcasting, a range of contacts across the industry and an extensive knowledge of the media.   
It's time to invest in you, whether you are a freelancer or an employee of an AudioUK company! 
To find out more information please contact  caroline.elliot@me.com
EU briefing videos, podcasts and newsletters
We have produced six videos of our Business Readiness briefing event, held on 25th October 2019, which
discussed the implications of the UK's changing relationship with the European Union. They are now freely
accessible here (no password needed):
session 1 – opening address from Dept for Digital, Culture, Media & Sport: https://vimeo.com/369532173
session 2 part 1 – travel to and from the EU: https://vimeo.com/369319193
session 2 part 2 – people: https://vimeo.com/369307073
session 2 part 3 – data: https://vimeo.com/369305181
session 3 – IP, copyright, and data protection: https://vimeo.com/369314300
session 4 – future opportunities: https://vimeo.com/369533919

We have also produced a series of podcasts and commissioned a related series of newsletters:
newsletter 1: plan, plan, plan
newsletter 2: travel, data and intellectual property
newsletter 3: legal implications
newsletter 4: future opportunities
newsletter 5: EU nationals in the UK, & working in the EU
newsletter 6: a British freelancer working in the EU
Your content goes here. Edit or remove this text inline or in the module Content settings. You can also style every aspect of this content in the module Design settings and even apply custom CSS to this text in the module Advanced settings.
Arrange an Audiotrain course

We hope you find something which inspires you and if you are a production company wanting to lay on your own course, then please do get in touch and we will work with you to develop, arrange and market it to our membership and the wider production community.
Audiotrain Aims and Objectives

> To provide affordable quality training in a range of audio skills

> To promote skills sharing across the sector, including radio, podcasting, audiobooks and all forms of audio production

> To encourage new entrants and offer opportunities for networking, collaboration and partnership

> To encourage networking, collaboration and partnership across the sector.

> To promote diversity in audio production

> To be accessible to all those working in the UK Audio sector
Audiotrain is a scheme run by AudioUK Events, which is a trading name of Audio Producers Events Ltd. Registered number 6614180 in England and Wales. Regd office Unit 2, Olympic Court, Boardmans Way, Whitehills Business Park, Blackpool, FY4 5GU. Audiotrain was set up by AudioUK, the trade association for UK audio production companies