Welcome to Audiotrain, the skills, training and mentorship programme to help audio production professionals get to the next level.
Whether it's learning advanced microphone techniques or finding out how to build a business, we aim to help equip you with the skills you need to be a success in the growing audio production sector. 
Creative Careers in Audio 
For young people considering a career in audio, we have created a Careers in Audio Production page, including some example job roles.
Diversity 
Audiotrain is also committed to encouraging diversity in all of its forms and this very much feeds into how we plan our sessions and the contributors we choose. You can find out more about AudioUK and diversity here.

To join our mailing list and get news of new courses, masterclasses and more, please send your email address and name to:
AUDIOTRAIN WEBINARS & TRAINING MODULES
Trade Secrets with the multi-award-winning team – Performing Artist and Podcaster George the Poet & Producer Benbrick 
29th September, 6-7pm
At last year's APA's, George and Benbrick won Best Podcast, Best Arts Producer, Best Speech Presenter and Best Podcast Producer and at this year's ARIAs they continued their award winning record.
As the awards season starts again, they will share their tips and inspirations, and talk about the skills and the lessons they have learned along the way.
Their successful producer/presenter partnership began when composer Benbrick wrote the original score for George's podcast and Everyman Cinema called the live show "a mind-bending experiment with musical storytelling".
As well as sharing their thoughts about what makes an award winning show, they will be answering your questions.
COST: Pay what you can: £5, £10 or £15 (Audiotrain maintains the low fees through the generosity of its supporters so please give what you can). 
Book here.
(NB: You will need to register on zoom as well to access the webinar)
An Introduction to Sound Desks – with Broadcast Engineer Ann Charles (Training Module)
7th October, 10am-12:30pm (with a 10 minute interval)
Maximum 16 people 
Baffled by sound desks? Mixed up about mixers? Had someone show you how to use the studio once but you aren't really sure how everything works?
In this interactive session, Radio Production & Technology consultant, Ann Charles, will cover the basics of how mixing desks work, with a particular focus on how they are used in radio.
It begins with an introduction to an analogue mixer, where you will be able to learn about signal flow and what the various knobs and buttons (EQ/Aux/Pan/PFL/Mute/Faders) do.
Once you are confident, we'll then move onto discussing the differences with digital mixers and how to apply the concepts from an analogue sound desk to your digital studio.
 If there's time, we'll also have a look at how your new-found signal-flow skills can be applied to the whole broadcast chain.
This means you'll understand how your mixing desk works, and why you might use various controls – which means you can operate almost any mixing desk in the world! No more learning the buttons by rote and hoping nothing goes wrong.
This course is suitable for producers, presenters and tech-ops (or those who wish to be) who would like a boost in their confidence when it comes to doing sound for radio. 
If you can already record the philharmonic orchestra with your eyes shut, it might not be for you (although you will be very welcome!), but if you think a bus is something you only need in order to get to work, then you are in the right place.
There will be a chance to ask questions and meet other people during the online event. No equipment is needed (apart from access to Zoom), although a pen and paper and a pair of headphones are recommended. If you have access to your own mixing desk to practice with, that is a bonus but not needed.
NB: This course is not about teaching you how to use a particular model of mixing desk, but should give you the skills and confidence to approach almost any console you may find in your career.
 
(NB: You will need to register on zoom as well to access the training module. You will be sent a link on sign up)
The Trainer
Ann Charles is a radio producer-turned broadcast engineer who specialises in all things studios and workflow. Equally happy making programmes as running broadcast infrastructure projects, her career so far has included 12 years at the BBC, teaching journalism in New Zealand, and training broadcast engineers and producers in South Sudan. She also travels the world as the workflow consultant for Broadcast Bionics. Ann is a Director of Radio TechCon – the UK radio and audio industry's technical and engineering event, a regular presenter of 'Tech Tuesdays' for Sound Women Network, and has trained people to use mixing desks everywhere from major national broadcasters to tiny studios in disputed international territory. 
COST: £30 plus VAT
Maximum 16 people 
Book here.
Building Your Audio Documentary – with Diane Hope PhD
14th October, 6-7pm
Diane Hope is an experienced audio producer whose work uses recordings made in locations ranging from deserts and rain forests to Asian megacities, to build an immersive sound, helping her programmes come to life. Her sound-rich documentaries have aired on Radio's 3 and 4, the Australian Broadcasting Corporation, as well as many podcasts and audio guides. She's also sold her location sounds for use in films and games. 
Diane says "there are some key techniques to getting atmospheric location sound, finding the perfect music and getting great interviews that I've learned along the way – by trial and error… and from some of the best in the business".  
Diane will talk about how to find the three main building blocks – interviews, location sound and music, needed to create a successful audio feature – using short examples from some of her own documentaries. She'll share her tips and advice on how to get the best sound from the world around you, and make it part of the soundtrack to your programme. 
COST: Pay what you can: £5, £10 or £15 (Audiotrain maintains the low fees through the generosity of its supporters so please give what you can). 
Book here.
(NB: You will need to register on zoom as well to access the webinar. You will be sent a link on sign up)

Audiotrain's cancellation policy:

Audiotrain does not give refunds if you have to cancel less than 7 working days before a training course, workshop, masterclass or webinar.

PREVIOUS AUDIOTRAIN WEBINARS AVAILABLE TO VIEW:
You can find free video recordings of previous Audiotrain webinars here.

Take control of your media career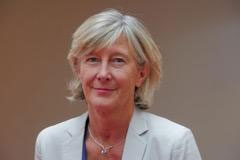 … with Caroline Elliot and the Audiotrain Career Development Scheme 
Specialist media training company Quattrain is offering one hour  'one to one' sessions that will focus on your requirements. The sessions in person depend on location.  Caroline Elliot is an experienced business coach with a background in broadcasting, a range of contacts across the industry and an extensive knowledge of the media. Find out more here.  


Arrange an Audiotrain course
We hope you find something which inspires you and if you are a production company wanting to lay on your own course, then please do get in touch and we will work with you to develop, arrange and market it to our membership and the wider production community.

Audiotrain Aims and Objectives
> To provide affordable quality training in a range of audio skills

> To promote skills sharing across the sector, including radio, podcasting, audiobooks and all forms of audio production

> To encourage new entrants and offer opportunities for networking, collaboration and partnership

> To encourage networking, collaboration and partnership across the sector.

> To promote diversity in audio production

> To be accessible to all those working in the UK Audio sector
Audiotrain is a scheme run by AudioUK Events, which is a trading name of Audio Producers Events Ltd. Registered number 6614180 in England and Wales. Regd office Unit 2, Olympic Court, Boardmans Way, Whitehills Business Park, Blackpool, FY4 5GU. Audiotrain was set up by AudioUK, the trade association for UK audio production companies

Friends of Audiotrain
Thank you to our supporters, who provide backing for us to run the Audiotrain programme. If you would like to support Audiotrain then please contact Caroline.elliot@me.com
Prager Metis – a top international advisory and accounting firm with over 100 partners and principals, more than 600 team members, and 23 offices worldwide.
For further information go to: https://pragermetis.com/uk-homepage/ 
Notetracks – a platform for audio producers, engineers and collaborators to easily take notes, get feedback and share projects faster when working remotely.
For further information, go to: https://www.notetracks.com