Welcome to Audiotrain, the skills, training and mentorship programme to help audio production professionals get to the next level.
Whether it's learning advanced microphone techniques or finding out how to build a business, we aim to help equip you with the skills you need to be a success in the growing audio production sector. 
Creative Careers in Audio 
For young people considering a career in audio, we have created a Careers in Audio Production page, including some example job roles.
Diversity 
Audiotrain is also committed to encouraging diversity in all of its forms and this very much feeds into how we plan our sessions and the contributors we choose. You can find out more about AudioUK and diversity here.

To join our mailing list and get news of new courses, masterclasses and more, please send your email address and name to:
AUDIOTRAIN WEBINARS & TRAINING MODULES
Training Workshop – The Reaper Doctor Will See You Now…
15th April, 5:30-7:30pm
10 spaces available
Reaper is a fantastically powerful editor for audio production, but with that power comes complexity.
This session is targeted at audio producers who have made the transition to Reaper, or who use it every day for work. Maybe you're confused by the endless menus in Reaper, or the complex mixer, or how to edit video, or how to use Reaper for sound design.
Micky Curling is an experienced sound designer and audio creative with a range of experience with music and speech for radio, podcasts and film, he has been producing content with Reaper for the last 10 years. This session builds on the Reaper course he did at the end of 2020.
This is a chance for you to look for answers in a small-group setting, with support from your peers and our resident Reaper expert.
After sign up you will be contacted with joining details. (There is no recording of this session).
Cost: £30 + VAT,  10 spaces available
Book here.
Meet the Commissioners with Mukti Jain Campion and Sam Bailey from the Audio Content Fund
28th April, 1-2pm
(This is a free event, available to all people subscribing to Audiotrain. Please note, this event will not be recorded)
The Audio Content Fund was set up two years ago and provides funding for the creation of original radio and audio production in the UK. They have commissioned radio programming that is traditionally more difficult to support on a commercial basis such as drama, documentaries, events and comedy. Recent successes include Voice of Hope, Hit the Streets and Bars – music therapy for prisoners.
Exciting and creative ideas are welcome,and production companies that bid must have an agreement with a station to broadcast the content. Recently the ACF has had additional funding for ideas around loneliness and in May they are launching a new commissioning round.
To hear what types of ideas the fund is looking for, join Mukti Jain Campion (Member of the independent funding panel) and Sam Bailey (Managing Director of the fund) for the Audiotrain commissioning webinar.
This is a free event, available to all people subscribing to Audiotrain. (Please note, this event will not be recorded).
Book here. (Voluntary donations are much appreciated)
Selling Your Audio Ideas with Whistledown's David Prest 
7th May, 2-3pm
Taking a brilliant audio idea and developing it into a proposal that will persuade commissioners or editors to buy it is something that every programme maker wants to get right. Whistledown, one of the UK's leading audio indie companies, is headed by David Prest who's seen hundreds of programme ideas accepted (and many more rejected).
In this webinar he shares his experience and gives insider tips on crafting and developing your idea into something that will make those buying audio stories, programmes and podcasts sit up and listen.
Cost: Pay what you can (from £5, £10 or £15 plus VAT)
Book here.
Trade Secrets of a Sound Designer with award-winning Eloise Whitmore 
10th June, 6-7:15pm
Managing Director of Naked Productions and award-winning sound designer Eloise Whitmore shares her tips on bringing programmes to life with sound design, and how to make an ordinary programme extraordinary.
Eloise has been in the business for over 20 years, working on a range of programmes, but specialising in radio drama and features.
She'll be talking about the art of building soundscapes, the importance of silence, recording and editing techniques, and why there should more women in sound design. And now that she also produces, how that brings a different dimension to her work.
Eloise will be answering your questions so sign up now.
Cost: £5 + VAT
Book here.

PREVIOUS AUDIOTRAIN WEBINARS AVAILABLE TO VIEW:
You can find free video recordings of previous Audiotrain webinars here.

Take control of your media career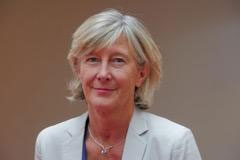 … with Caroline Elliot and the Audiotrain Career Development Scheme 
Specialist media training company Quattrain is offering one hour  'one to one' sessions that will focus on your requirements. The sessions in person depend on location.  Caroline Elliot is an experienced business coach with a background in broadcasting, a range of contacts across the industry and an extensive knowledge of the media. Find out more here.  


Arrange an Audiotrain course
We hope you find something which inspires you and if you are a production company wanting to lay on your own course, then please do get in touch and we will work with you to develop, arrange and market it to our membership and the wider production community.

Audiotrain Aims and Objectives
> To provide affordable quality training in a range of audio skills

> To promote skills sharing across the sector, including radio, podcasting, audiobooks and all forms of audio production

> To encourage new entrants and offer opportunities for networking, collaboration and partnership

> To encourage networking, collaboration and partnership across the sector.

> To promote diversity in audio production

> To be accessible to all those working in the UK Audio sector
Audiotrain is a scheme run by AudioUK Events, which is a trading name of Audio Producers Events Ltd. Registered number 6614180 in England and Wales. Regd office Unit 2, Olympic Court, Boardmans Way, Whitehills Business Park, Blackpool, FY4 5GU. Audiotrain was set up by AudioUK, the trade association for UK audio production companies

Friends of Audiotrain
Thank you to our supporters, who provide backing for us to run the Audiotrain programme. If you would like to support Audiotrain then please contact Caroline.elliot@me.com