Welcome to Audiotrain, the skills, training and mentorship programme to help audio production professionals get to the next level.
Whether it's learning advanced microphone techniques or finding out how to build a business, we aim to help equip you with the skills you need to be a success in the growing audio production sector. 
Creative Careers in Audio 
For young people considering a career in audio, we have created a Careers in Audio Production page, including some example job roles.
Diversity 
Audiotrain is also committed to encouraging diversity in all of its forms and this very much feeds into how we plan our sessions and the contributors we choose. You can find out more about AudioUK and diversity here.

To join our mailing list and get news of new courses, masterclasses and more, please send your email address and name to:
Notetracks – a live demo of a new digital system for Audio Professionals working on music or speech podcasts and radio programmes which allows you to share and collaborate on projects
Skills Sharing Webinar
18th January 2022 – 1800 – 1900
 Free
Do you want to learn about a new system to the UK which is being used in Canada and the USA?  Notetracks allows you to communicate with the rest of the production team, editors or clients all the way through your project from original recording to final review.   You can leave and receive production notes by time stamp.  Not sure if the word is too explicit and should be bleeped, is the music playing too long or maybe the contributor has not checked his facts – you get the idea?
Kam Lal from Notetracks will be doing a live demo of the system and taking you through all the ways it can be used in post production plus taking your questions.  
Make sure you take part for a special discount + giveaway for Audiotrain.   
Just sign up and you will be sent a link to join this skills sharing webinar.
Book here.
Reaper Editing for Beginners – From Set up to Export  with audio engineer Luke Goddard
Training Workshop
21st January 2022 – 0900 – 1300
£30 plus VAT
15 places available
This online four hour training workshop is targeted at audio professionals who want to learn the Reaper editing system or who want to refresh their knowledge of the system.  The workshop will be via zoom with two short breaks and by the end of the session you will know how to – Configure your system with Reaper; Navigate your project and record into it; Edit dialogue and music in preparation for the mix; Understand and manage loudness using Reaper; Export deliverables to clients.
1 Configuring Your System 
REAPER preferences
Project Settings + recording formats
Audio devices + setup
Actions list + shortcuts
Routing and signal flow
2 Orientation & Navigation
Arrange + mixer windows
TCP MCP show/hides
UI buttons
Selecting items 
Transport play, pause, rec, RTZ, repeat
Timeline selection and deselection 
3 Tracks & Recording
Creating tracks
Polywav workflows
Input monitoring 
Assigning inputs
Colours
Folders
Takes
4 Editing
Razor editing
Dialogue editing using Ripple
Basic music editing techniques
Varispeed and fit-to-fill editing
Applying fades and Item gain
5 Mixing 
Plug-ins + FX
Temp groups
Folders
Automation
Loudness metering and management
6 Exporting & Deliverables
Selecting ranges + regions
Render window + destinations
Primary and secondary outputs
Batch export
7 Questions + wrap-up
Luke Goddard has a background in music technology engineering, education and training, and as well as producing tutorials and reviews for the Production Expert blog, away from which he is a mixing engineer, videographer, and multi-instrumentalist.
On sign up you will receive the zoom joining details.
Book here.
Bid Writing – Tips for Success
Skills Sharing Webinar
27th January – 1800 – 1900
£5 plus VAT
Have you ever started to apply for a grant or funding & wondered if you need a degree in rocket science? Three years ago Miranda Rae started her journey into bid writing, with 30yrs experience in radio, nothing prepared her for the complexities of bid writing. Join Miranda for a guide to bid writing, she will share some tips to her success with 9 out of 12 applications being accepted from funders such as Arts Council England, National Lottery, Age UK, NHS, Audio Content Fund & Quartet.
Miranda is currently Broadcast Manager at Ujima Radio & founder of Sound Women Bristol CIC & Sound Women Productions. Miranda has produced and presented on local, regional and national radio including Radio 4 & her own weekly show on BBC Radio 5 for which she won a Sony Award.  Awards include Sony Award, MMG Award for Best Broadcaster, Bristol Diversity Awards for Best Broadcaster and The Lovie Awards – Bronze – Best Documentary
On sign up you will receive a zoom link
Book here.
All you need to know about Copyright, Trade Marks and IP with Digital Media Lawyer Cliff Fluet
 In depth Skills sharing webinar 
22nd February 1300 – 1430
£10 plus VAT
This detailed session is essential viewing for all podcast makers who would like to understand the value of podcasts and podcasting and how it has transformed over the last two decades. Podcast producers are not being as smart as they need to be when it comes to rights, Intellectual Property and the value it creates.
 Digital Media lawyer (and former GC of Capital/Global) Cliff Fluet will be presenting on the key value and rights elements from podcasts and will seek to address the most common queries when it comes to the law and your podcast.
You will be sent a zoom link on sign up
 Book here.

Audiotrain's cancellation policy:

Audiotrain does not give refunds if you have to cancel less than 7 working days before a training course, workshop, masterclass or webinar.

PREVIOUS AUDIOTRAIN WEBINARS AVAILABLE TO VIEW:
You can find free video recordings of previous Audiotrain webinars here.

Take control of your media career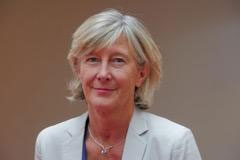 … with Caroline Elliot and the Audiotrain Career Development Scheme 
Specialist media training company Quattrain is offering one hour  'one to one' sessions that will focus on your requirements. The sessions in person depend on location.  Caroline Elliot is an experienced business coach with a background in broadcasting, a range of contacts across the industry and an extensive knowledge of the media. Find out more here.  


Arrange an Audiotrain course
We hope you find something which inspires you and if you are a production company wanting to lay on your own course, then please do get in touch and we will work with you to develop, arrange and market it to our membership and the wider production community.

Audiotrain Aims and Objectives
> To provide affordable quality training in a range of audio skills

> To promote skills sharing across the sector, including radio, podcasting, audiobooks and all forms of audio production

> To encourage new entrants and offer opportunities for networking, collaboration and partnership

> To encourage networking, collaboration and partnership across the sector.

> To promote diversity in audio production

> To be accessible to all those working in the UK Audio sector
Audiotrain is a scheme run by AudioUK Events, which is a trading name of Audio Producers Events Ltd. Registered number 6614180 in England and Wales. Regd office Unit 2, Olympic Court, Boardmans Way, Whitehills Business Park, Blackpool, FY4 5GU. Audiotrain was set up by AudioUK, the trade association for UK audio production companies

Friends of Audiotrain
Thank you to our supporters, who provide backing for us to run the Audiotrain programme. If you would like to support Audiotrain then please contact Caroline.elliot@me.com
Prager Metis – a top international advisory and accounting firm with over 100 partners and principals, more than 600 team members, and 23 offices worldwide.
For further information go to: https://pragermetis.com/uk-homepage/ 
Notetracks – a platform for audio producers, engineers and collaborators to easily take notes, get feedback and share projects faster when working remotely.
For further information, go to: https://www.notetracks.com